Students with disabilities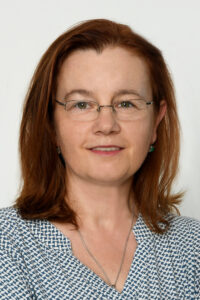 Elżbieta Byrtek MA – a supervisor of students with disabilities, chronic illnesses or other special needs. She works on an ongoing basis and recognizes the problems and needs of students. She takes steps to create conditions for their full participation in the education process, works to eliminate obstacles and barriers at the Academy, building on the principle of ensuring accessibility in various areas.
Meetings and consultations after a prior telephone appointment.
Every person studying or working in ChAT in Warsaw can apply for support and help. Feel invited!
A student who comes to a supervisor of students with disabilities should provide documents confirming their health situation.
In the case of applying for a special scholarship for people with disabilities, the student is obliged to provide to the relevant Dean's Office of the basic organizational unit in which he/she studies an application and a copy of the disability certificate and the disability degree certificate.
Information 1
Assistance for people with disabilities
Support list/ Перелікдопомоги
Information 2
Children's helpline of the Ombudsman for Children 800 12 12 12
Увага! Допомога українською мовою 800 12 12 12
https://brpd.gov.pl/category/aktualnosci/
telefonzaufania@800121212.pl also in Ukrainian and russian
Information 4
Psychological support in difficult times is very important. A conversation with a specialist will help to regain balance and achieve at least relative peace. We encourage anyone who feels overwhelmed or frightened by the situation in Ukraine to seek professional help.
• 669 981 038 – a free emergency phone of the Polish Migration Forum in Ukrainian and Russian (the phone operates on Mondays from 4.00 p.m. to 8.00 p.m., on Wednesdays from 10 to 2.00 p.m. and on Fridays from 2.00 p.m. to 6.00 p.m.)
• 22 566 22 27 – free phone support of Damiana Medical Centre in Ukrainian (open from 8 to 8.00 p.m. seven days a week)
• 12 421 92 82 – free 24-hour number of the Crisis Intervention Center in Krakow. It is also possible to get help on the spot, on the ul. Radziwiłłowska 8b Street. Online help is also available after you have contacted us by phone
• Free support is also provided by the Psychotherapy HELP Centre:
Specialists (in Polish and English) are waiting at the following numbers: 720 826 806 and 790 626 806
• The Freedom Institute opens the Centre for legal and psychological assistance for citizens of Ukraine. The portal Help Ukraine helpukraine.com.pl is launched. The portal also launched telephone support. Ukrainian citizens who have come to Poland will be able to obtain legal, administrative and psychological assistance. Anyone can call 22 290 43 86 (the phone will be answered by an advisor speaking Ukrainian) or describe their problem via the form on the website and arrange a meeting.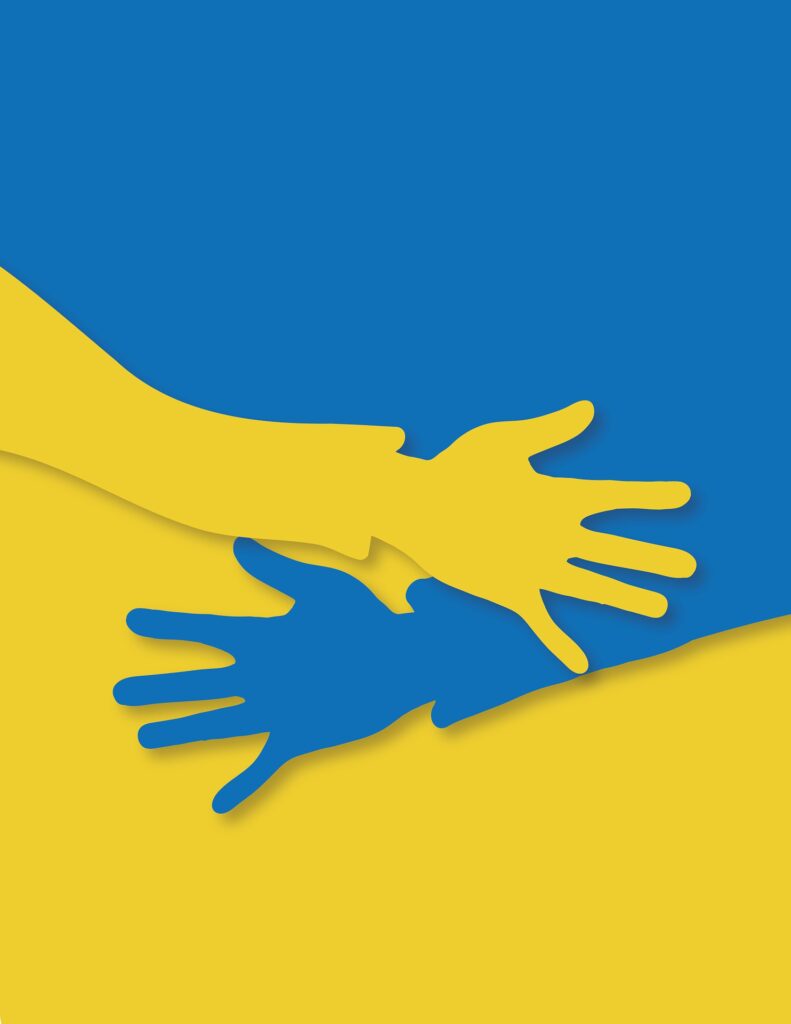 Information 5
MEDICAL ASSISTANCE – INFORMATION FOR CITIZENS OF UKRAINE:
СайтдлягромадянУкраїни–СайтдлягромадянУкраїни– Portal Gov.pl (www.gov.pl)
The First Contact Tele-platform (TPK) 800 137 200 is available:
outside the working hours of basic health care, that is: from Monday to Friday from 06:00 p.m. to 8:00 the next day on Saturdays and Sundays and other public holidays, from 8:00 to 8:00 the next day the hotline is currently available in Polish, English and Ukrainian
– People struggling with diabetes – MINDGRAM launches a Telephone Support Line, allowing to obtain free support in Ukrainian, Polish and English. https://mindgram.com/pl/linia-wsparcia/
Phone numbers and working hours of Telephone Support Lines:
Among our colleagues, friends, neighbors are people who can be directly affected by the current situation. From February 25, a Telephone Support Line for those who have been affected by the war crisis in Ukraine will be launched. If you or a person close to you need support, we encourage you to get help by contacting a psychologist.
WHEN TO CALL: Monday to Sunday 9:00 A.M.-09:00 P.M. +48 459 595 252 (languages: Ukrainian, Russian, Polish, English).
– Persons with oncological diseases – the Polish Society of Oncology and Children`s Hematology has launched a helpline for doctors and parents from Ukraine (also in Ukrainian) concerning the possibility of treating children in Poland. By calling the indicated numbers, you can also receive tele-advice in the field of logistics, related to the treatment of small patients in Poland.
If you have information about a patient in need of help, please contact us by: sekretariat@ptohd.pl and by phone numbers: Polish/English – 887 662 886, Ukrainian – 887 669 934.
– People with epilepsy – stress is one of the factors that can contribute to increased attacks of epilepsy, therefore a phone number (+48 503 924 756) was launched, which can be called by Ukrainian citizens struggling with this disease. These people will benefit from medical advice, get emergency help and receive a prescription that will allow you to buy the missing drugs. The free hotline is available in Ukrainian, Russian and Polish. It is also possible to contact us by e-mail: ukr@fundacjaemergen.com
– Patients with kidney disease – DaVita Polska announces readiness to receive patients with kidney disease who are no longer able to receive care in their country due to the escalation of violence.
A full map of all centers is available at this address:
Information 6
Federation of Polish Entrepreneurs (FPP)
Free assistance of FPP for Ukrainian citizens:
at the address: https://federacjaprzedsiebiorcow.pl/?page=ukraina
phone: +48 734 477 773, +48 518 218 305, e-mail:pomoc@federacjaprzedsiebiorcow.pl
——————————–
• The project titled 'The road to a dream job for a graduate with disability' renews about the recruitment:https://www.pfron.org.pl/o-funduszu/programy-i-zadania-pfron/programy-i-zadania-real/pilotazowy-program-abso/
• We kindly inform you that in the ChAT reading room you can use computer programs and devices (voice recorder, headphones, corrective pad and chair, orthopedic pillow, etc.), adapted to the needs of people with disabilities.